6 tags
7 tags
6 tags
8 tags
4 tags
5 tags
5 tags
6 tags
6 tags
4 tags
4 tags
1 tag
8 tags
7 tags
3 tags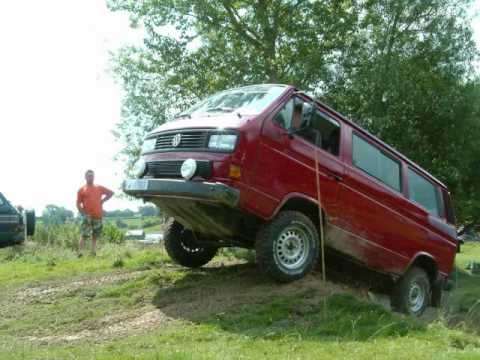 3 tags
3 tags
2 tags
3 tags
Replacing the floor
After reading on the samba about all the westy owners replacing their old floors with nice new wood (or pergo) floors, the westy decided it needed wood floors too!  After a trip to the home improvement store and pricing out pergo, and subfloor material, the first step would be trying to figure out if the old floor would come out. 25 years of dirt! Success! On to the new floor… ...
1 tag
2 tags
Roadtrip
On a rainy autumn night, after working way too many hours, it was just time to hit the road. Direction: Goldbar in search of some climbing. The morning found us on Route 2, hunting down some boulders. First order of business: beer pancakes! The next day brought the westy to Wallace Falls. It waited in the parking lot, while we went for a hike. Another night of camping, this time in...
3 tags
New parts
Got my second box from GoWesty. Nothing too exciting: hubcaps, dash lights, vent levers, headlight warning kit. 
3 tags
First Tune-Up
Got my first box of parts from GoWesty.com and I have lots to do. Went to my buddy Bob's house to do some work. Here's what we did: Replace exterior door handle New driver-side seatbelt receiver New air filter New plugs, caps, distributor, rotor  Oil change + oil filter GoWesty fuel filter upgrade Drank beer  Multiple trips to auto parts store for filter wrenches, sparkplug gappers,...
2 tags
2 tags
2 tags